Samford Village Pumps - Pool Products and Pumps
We supply the full range of high quality Focus Pool Chemicals. We can supply you with all of your swimming pool needs at hard to beat prices.
We also provide a complete computerised pool water analysis service free of charge.
The key to maintaining a healthy pool is keeping the water in the right chemical balance. Clear water does not necessarily mean the pool is balanced. Correctly balanced pool water will not only make swimming more comfortable and enjoyable, but your running costs in the purchase of chemicals will also be kept at a minimum. We provide a computerised chemical test free of charge to assist you in maintaining your pool water balance for a more enjoyable summer.
Contact Samford Village Pumps to discuss your pools needs
---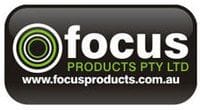 Focus is synonymous with outstanding pool chemicals for the Australian climate. From a product of the imagination to the end result, Focus takes quality and efficiency to the next level. Any pool problem can find its solution within the Focus range of innovative products. Every time you use a Focus chemical in your customers' pool, you do so with confidence. Focus unique formulas are tried, tested and proven to work!
Product Range
Sanitiser

Pool Tablets
Low Rsidue Granular
Liquid Pool Chlorine
Stabilised Chrlorine
Stablised Pool Sticks
Multi-Tab Floater

Balancer

Cal Plus
pH Buffer
pH Increaser
Dry Acid
Hydrochloric Acid
Stabiliser
Phix
---
Algaecide

Longlife Algicide
Algicide Concentrate
Granular Blackspot

Cleaner

Tile and Vinyl Cleaner
Filter Cleaner
Saf-T-Cell
---
Clarifier

Quick Floc
Pool Floc
Water Polish
Pool Sparkles
UltraSheen
Bling

Oxidiser
---
Speciality

Sequest
Phosphate Remover
Stain Off
Aquahield 3